What does the term "The Unbankable" mean?
In the mortgage world, the term "Unbankable" refers to properties that may be distressed, for example a hoarder house or a house with poor deferred maintenance such as cracked foundations. This also includes properties that are not deemed to be in livable condition (no functioning kitchen, no heat source etc).
This makes them impossible to finance through traditional banks despite the borrower being a Triple A client. Now of course, for some minor renovations, we can always look at a Purchase Plus Improvements mortgage, but in this scenario we are talking about really distressed properties that are undesirable to the major banks on closing.
This complicates things if your client is a regular home buyer struggling to get into the market and the only option is to find that distressed property just to get onto the property ladder (especially if there aren't as many competing offers or it is priced well within their pre-approved range).
But what about your real estate investors who are used to great rates and terms but are looking to expand their real estate investment portfolio by purchasing a distressed property to create "money in the buy"?
When it comes to financing a distressed property and the bank deems it "Unbankable", what are your client's options?
Alternative lenders
Alternative lenders may consider those properties that are borderline "unbankable" with flexible terms and conditions such as early repayment with no penalty.
Some of these lenders may require at least 20% down payment, and here is where a potential loan comes in.
Loans
Loans can be an excellent option to top up any funds your client doesn't have available, whether that is for renovations, carry costs, etc.
Their requirements in terms of credit score and down payments tend to be lower than that of a conventional mortgage and they can typically be funded within days, which allows the borrower to move quickly.
Blanket Leverage
Blanket leverage is where we can look at any existing real estate assets that your client currently owns and potentially "blanket" across more than one property.
Blanket leverage could also mean accessing equity from an existing property so, in essence, your client could close for cash avoiding the need for financing. This is a great strategy to maximise an opportunity to sway the seller while being in a stronger negotiating position, as you can close fast.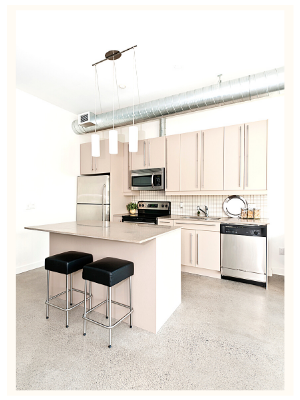 Private Lenders
This can be a mutually beneficial solution for all parties with minimal risk - if executed correctly. It allows the lender to earn excellent returns on their money, while giving the borrower, your client, options that are not available in traditional channels.
It won't necessarily be at the best rates but there is an "opportunity" cost, especially if your client can force appreciation in the property over time and refinance out of private funds within a relatively short period of time. We also have access to those higher loan to value private lenders to hold back some capital for the cost of renovations. Keep in mind, your client won't be paying private lending rates forever, typically just a few months.
A Windrose Group Mortgage Agent will help your client build a profile to present to the lender, including why they're choosing to use private funds as opposed to the bank, what they are going to do with the funds and how they are going to pay it back. This personal and tailored process not only relieves stress for your client, but builds trust on both sides.
Distressed properties make fantastic real estate investments since they are often priced far below market value, making it the perfect opportunity to acquire "the worst house in the best neighborhood".
The Windrose Group is specialized in supporting potential borrowers through every stage of their journey, including those starting out! We will walk the client through the full process, ensuring they have complete peace of mind during this exciting time.
Contact them below at:
The Windrose Group - A Mortgage Alliance Team
289.800.9620 | info@thewindrosegroup.ca